Personal Injury Attorney in Glendale, California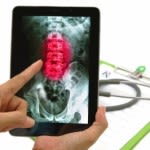 Accidents happen, mostly due to the negligent acts of others. A duty of care is owed to others and when this duty is breached, people get injured. At Sardarbegian Law Offices, we are here to protect your rights and to ensure that you are properly compensated for your injuries and suffering.
We have successfully represented clients in automobile accidents, accidents with semi-trucks and big-rigs, slip-and-falls, trip-and-falls, and dog bites. We represent the injured members of our community; people who have been injured by the negligent, reckless, or intentional conduct of others. We maximize recovery and obtain compensation for people who have been hurt during an auto collision, those being hurt using defective products, or while on another person's or business' property.
If you have been injured in a motor vehicle accident or in any other manner, it is important that you discuss your case with an attorney who has the skills and resources to get results. We have achieved a successful settlement for our clients who have suffered such injuries. Please call for a complimentary initial consultation.
Personal Injury Practice Areas:
We can help you for your injury in a variety of circumstances, including:
Truck accidents

Brain injuries

Truck accidents

Bus accidents

Catastrophic Injuries

Premises Liability

Dog Bites

Motorcycle Accidents
No matter what has caused you to need a personal injury attorney, we can help you.
Thorough, Determined Representation
We know you are probably going through a very difficult, inconvenient time of your life. Legal proceedings are the last thing you should be worry about right now, so let us do the heavy lifting so you can focus on healing and returning back to healthy.
If you live in Glendale, California and are seeking compensation for your injury, turn to our firm for careful representation. We serve people throughout the surrounding areas and Los Angeles County, including those in Fresno and Palm Springs. Schedule a free consultation today to get started.